The Fire Children Project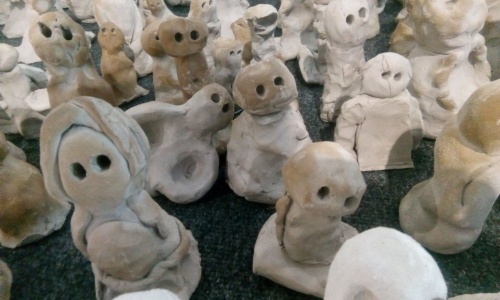 Children from the John Taylor MAT schools have taken part in a collaborative project based on 'The Fire Children'.
This project is based around the book called 'The Fire Children' by Eric Maddern (Author), Frané Lessac (Illustrator). It is an African creation story that explains diversity. The story covers themes of diversity, multiculturalism, acceptance and togetherness, which are so important to the young people in our schools.
All the JTMAT schools have also looked at the work of the British sculptor, Antony Gormley, in particular his work, 'Field for the British Isles'. Inspired by the work of Antony Gormley, the JTMAT schools have created their own 'Fire Children' in the style of 'Field for the British Isles.'
Across the JTMAT schools, children aged from 4 to 16 have made their own 'fire child' out of clay, which have been brought together in a big exhibition at John Taylor Free School. Schools have also done lots of other work inspired by the story and illustrations, and it has opened up some fabulous opportunities for looking at the work of Antony Gormley, sculpture, religious education, and themes of tolerance and diversity.