Christmas 2016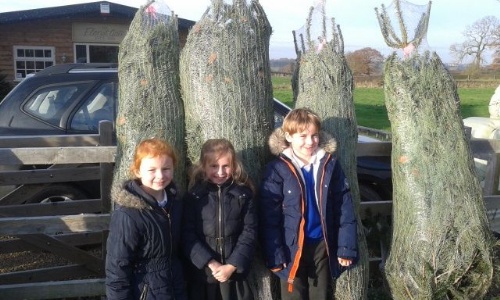 Christmas has started at Mosley!
Our Christmas celebrations began when we took some children to the Florist Gate to choose the school Christmas Tree! Dominic and Harriet were chosen out of a hat and they joined Maisy to help select the tree (They chose the biggest! Thank you to Maisy's Mum at the Florist Gate for donating the tree!). The staff stayed late after the children had gone home to transform the school ready for the big switch on on the 1st of December. School looks amazing!
The Christmas performances were a real success, with the infants performing 'Ned's Christmas Discovery' and KS2 performing Happily Never After.
We also held our very first Christmas Crafts afternoon for parents!